RamBeau
One of the big blockbuster film releases of 1985 was 'Rambo: First Blood Part II ' starring Sylvester Stallone as John Rambo, a troubled Vietnam War veteran who is skilled in many aspects of survival, weaponry, hand-to-hand combat and guerrilla warfare.

On 8th August 1985, the Star ran this feature:

How you became a RamBeau was to buy a t-shirt!


The logo detail on the tee shirt:

Roger remembers:
"This became a top-selling tee shirt for us. I think we sold eight."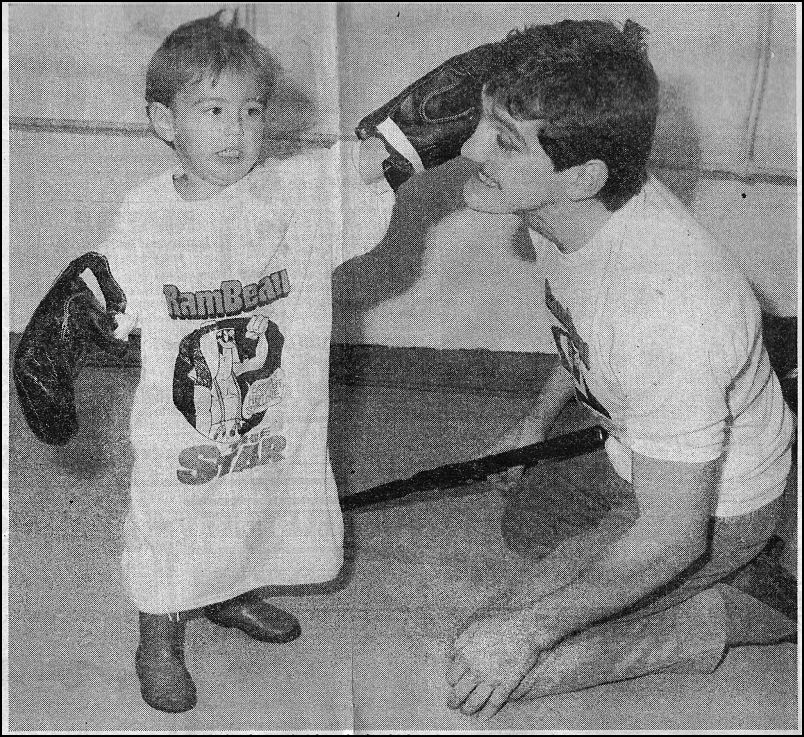 World featherweight boxing champion Barry McGuigan being duffed up by his two-year-old son Blain, in September 1985.
To capitalise on the Rambo/RamBeau mania , the character was even linked to the Star's Bingo game:





---
A letter in the Daily Star in June 1993 again linking Beau with Stallone: