Fan art gallery
Here is a selection of artwork by Beau Peep fans.
Please feel free to submit your own efforts for inclusion here! We're sorry we can't return any of your paintings, but we do give a prize for all those we show.
Nigel Sutherland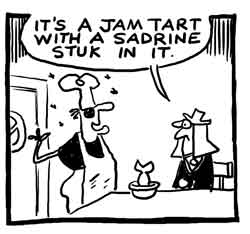 http://www.nigelsutherland.co.uk/
Anonymous
A rather feeble attempt of the same frame from an anonymous contributor:

Granitoons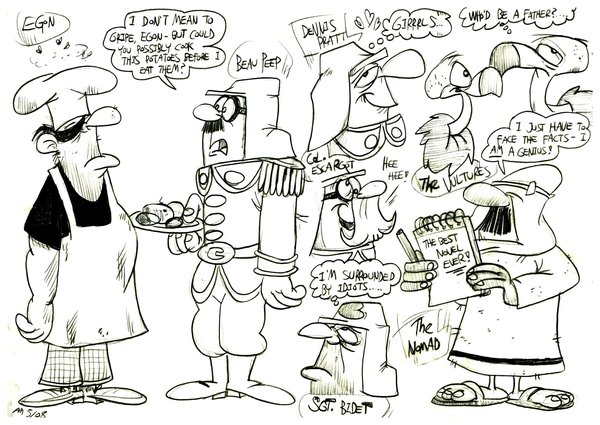 http://granitoons.deviantart.com/art/Beau-Peep-sketches-86058884
Malcolm McGookin

http://www.malcmcgookin.com/mcgookin/
Paulsworkblog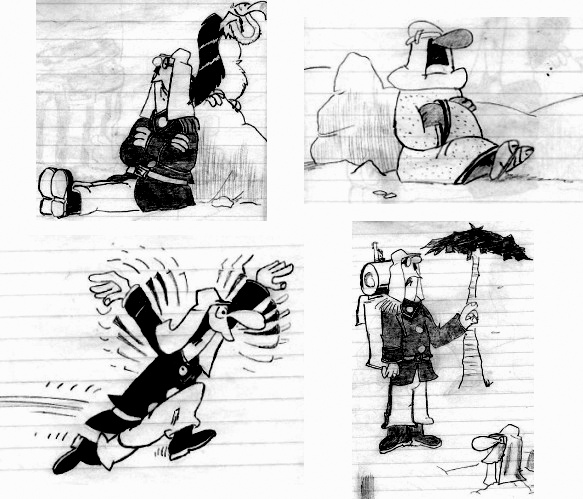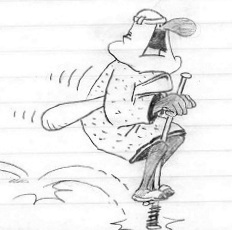 https://paulswork.wordpress.com/page/2/
Roger Kettle
Not strictly a Beau Peep fan (he is, of course, the creator!), but we've included Roger for conciseness. He sketches out his scripts and passes them to Andrew Christine for drawing up into the final strip.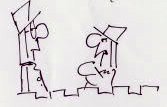 Andrew Christine
And this is the completed frame, as drawn by Andrew.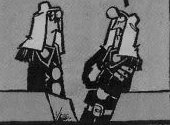 Steve Bright


A frame from one of the 'ghost strips' drawn by Steve.
http://www.brighty-art.co.uk/
Bill Caldwell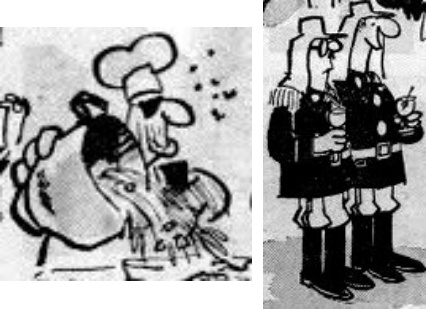 Enlargements from one of Bill's Editorial Cartoons for the Daily Star.
http://www.billcaldwell.com/
Unknown
This is from the billboard advertising the Beau Peep Pontins Party. It's almost certainly not Andrew Christine's artwork.


George Escargot