Fruit Machine
The Beau Peep Fruit Machine was manufactured by Ace Coin Equipment of Telford, Shropshire. The machine was 20p a play, with jackpot of £6.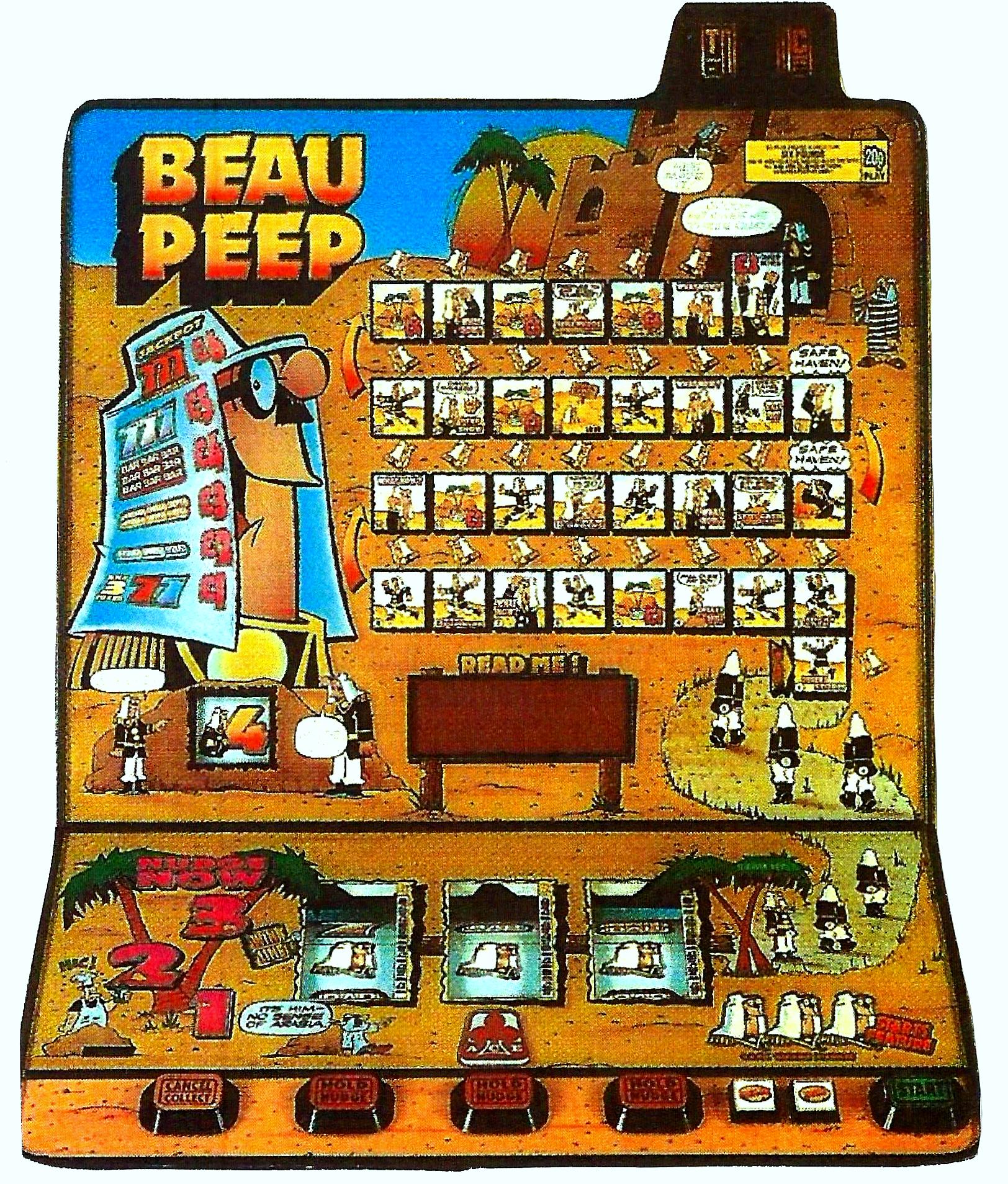 It was launched in February 1994, in Blackpool, at the National Amusement Machine Exhibition.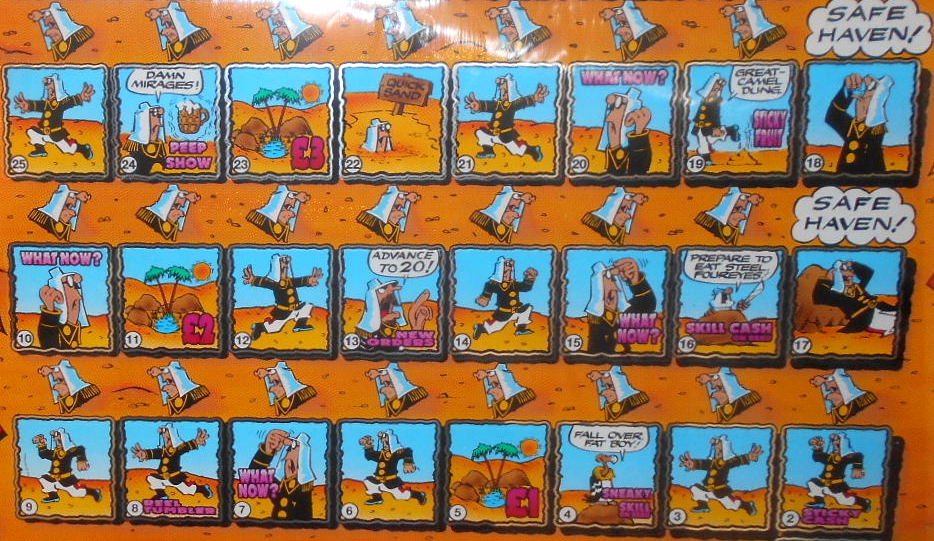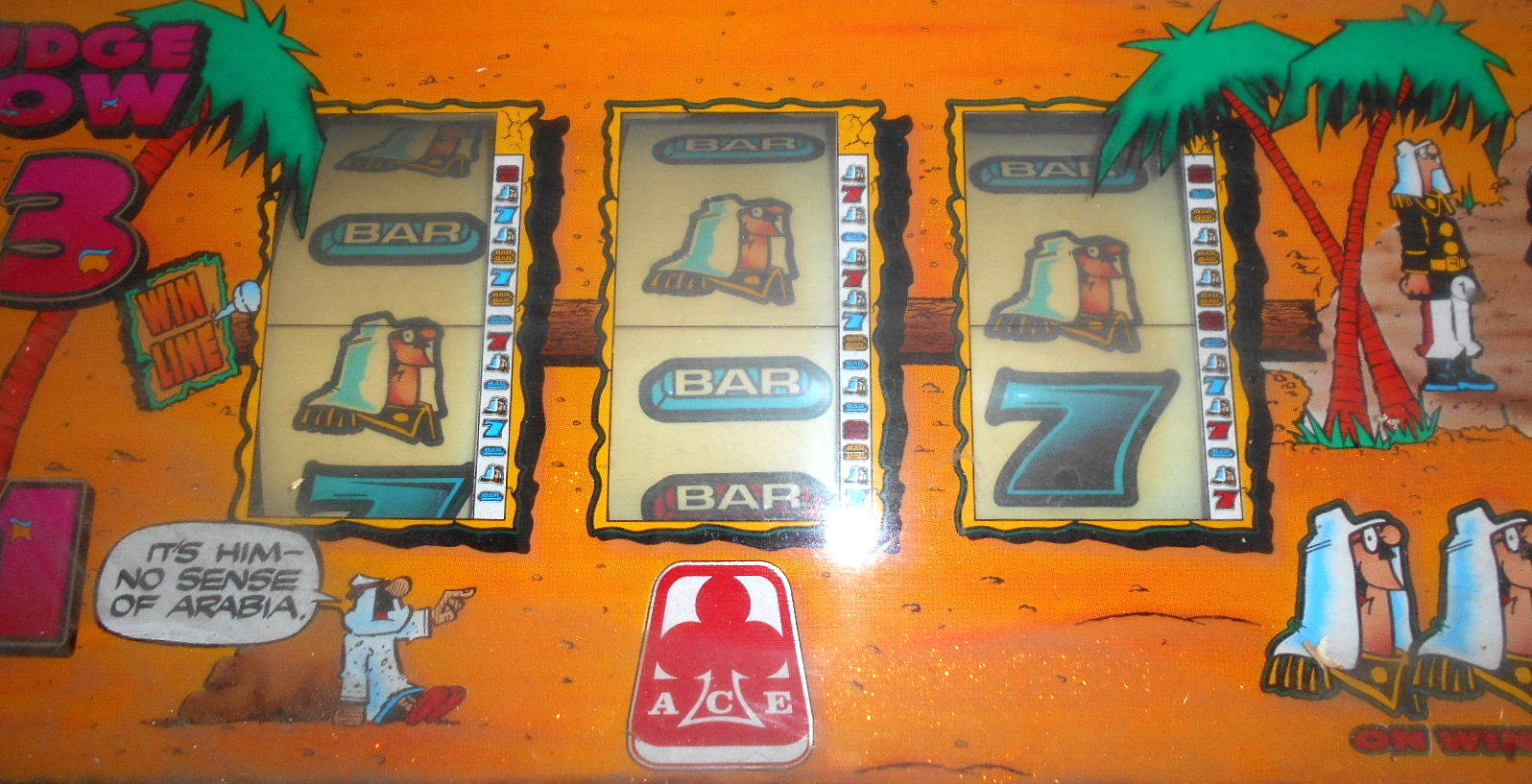 Roger remembers:
"I was delighted when I spotted a "Beau Peep" fruit machine in a pub scene during an episode of "Peak Practice". Sadly, this was rather topped by my wife, whose cousin, Shelagh McLeod, was one of the stars of the series.
And me shouting "Look! Look! A Beau Peep machine behind your cousin's head!", didn't help."
The Trade Sales Brochure: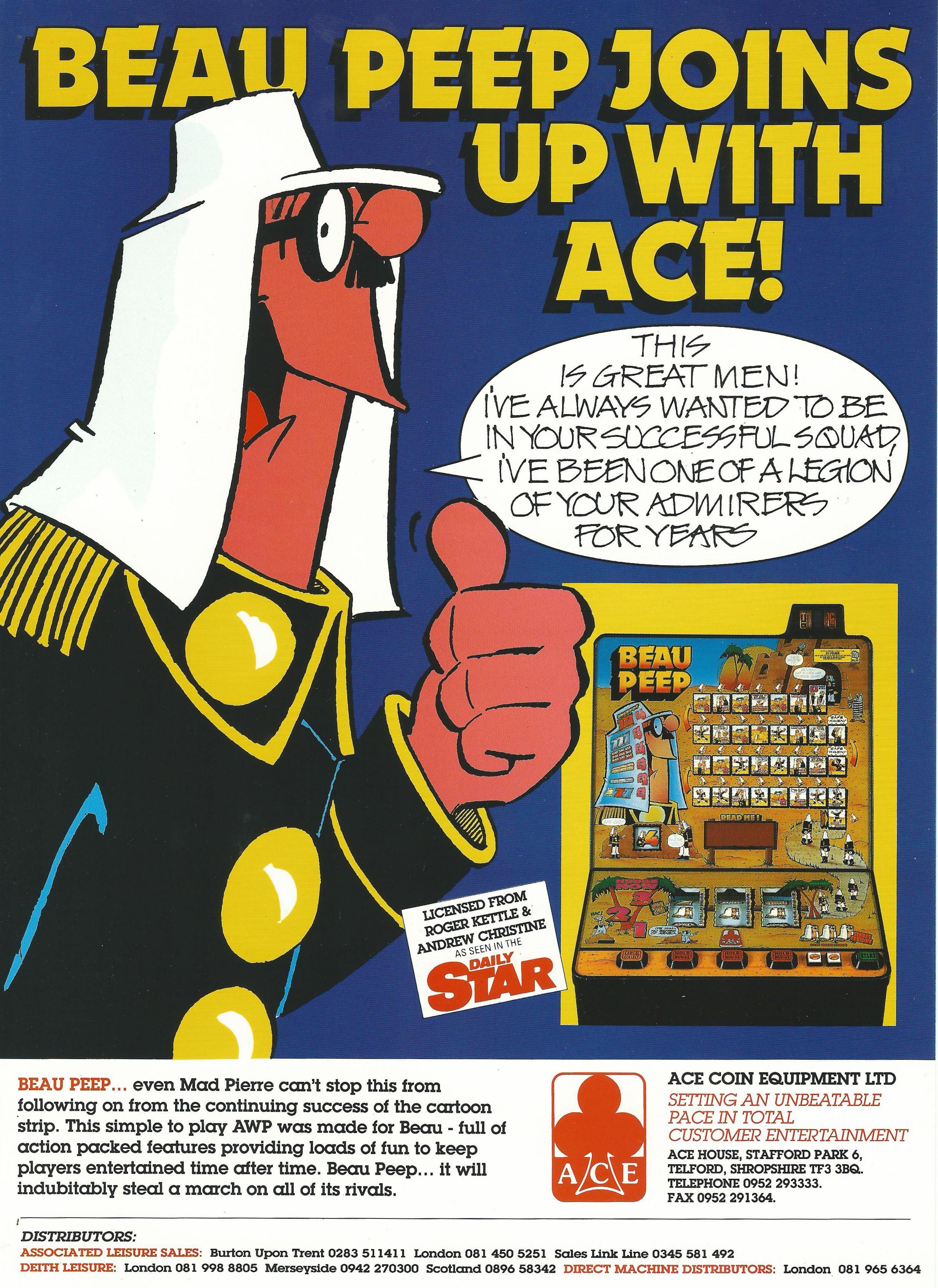 It's believed that Ace later released another version of the fruit machine called 'The Further Adventures Of Beau Peep'. If anyone has a picture of this one, or further information, please let us know.