1001 Comics You Must Read Before You Die
"1001 Comics You Must Read Before You Die" is a book by Paul Gravett, published in October 2011. (ISBN: 9781844036981)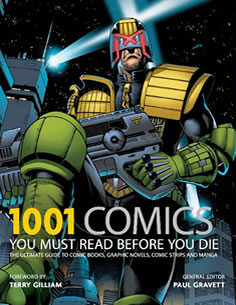 On Page 394, Frank Plowright reviewed Beau Peep:

Roger remembers:
"I did a brief interview on the phone with the author(s) a couple of years before it was published and had forgotten all about it until it suddenly appeared. It's not the kind of book you read from cover to cover but I enjoyed dipping into the sections about my favourite strips -- a lot of them American.
I'd like to think I'm quite a modest soul, but I would have been mildly upset not to feature in the top 1001 comics!"