Thor Thumb
Roger Kettle wrote 'Thor Thumb' for The Topper, and it ran in 96 issues between 1971 and 1973. One of the artists was Stan McMurtry (known as 'Mac', the editorial cartoonist of the Daily Mail).
Thor Thumb is a super-hero and tiny version of the Mighty Thor, reporting to 'The Professor'.
While not overly bright, he is a dedicated hero and his perseverance usually wins through in the end. He has a mystic hammer which allows him to fly and appears to have a mind of it's own, and if Thor insults it, it is capable of hitting him for doing so.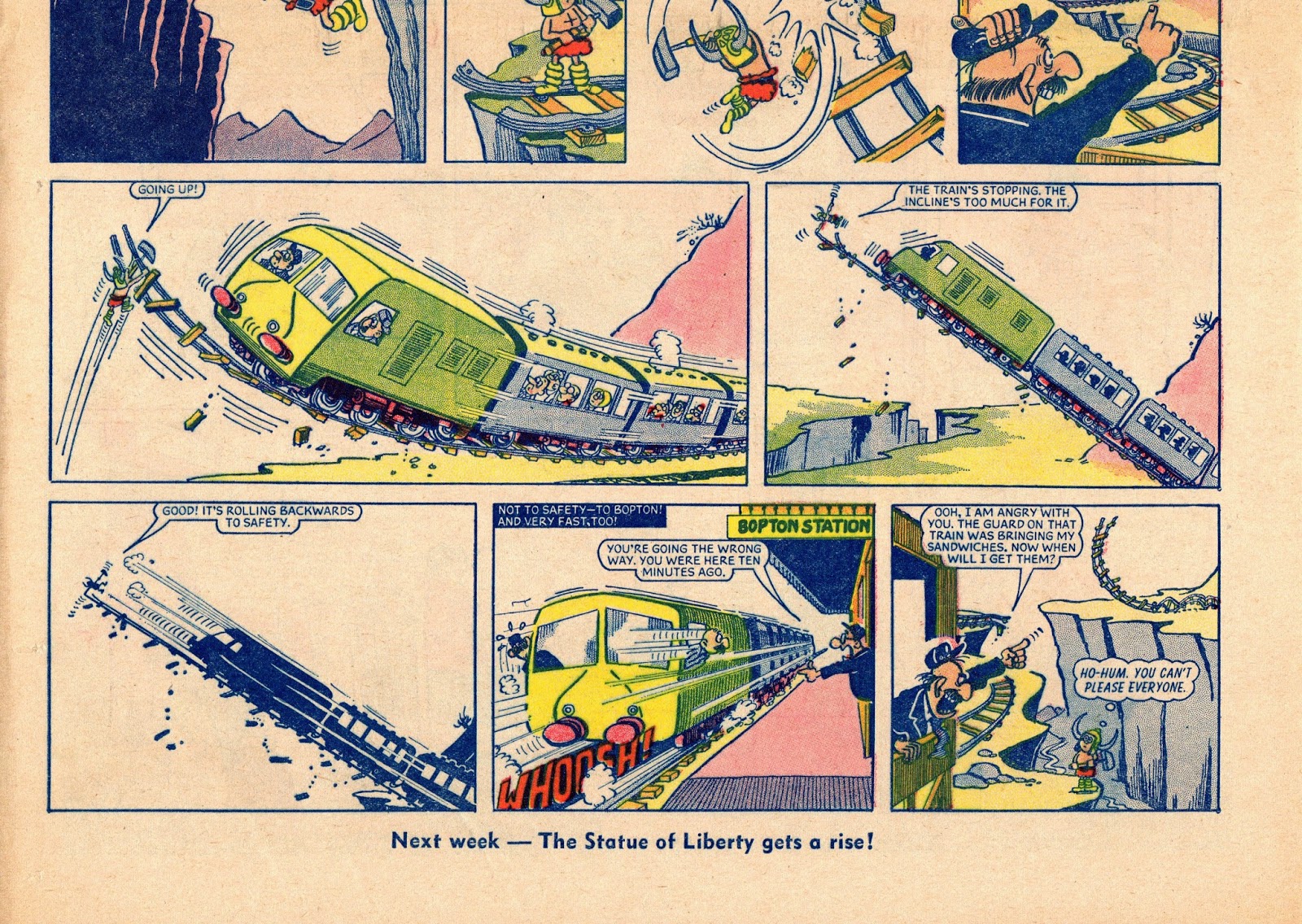 The Topper was a UK comic published by D. C. Thomson & Co. Ltd that ran from 1953 to 1990, when it merged with The Beezer.