Dundee United Football Club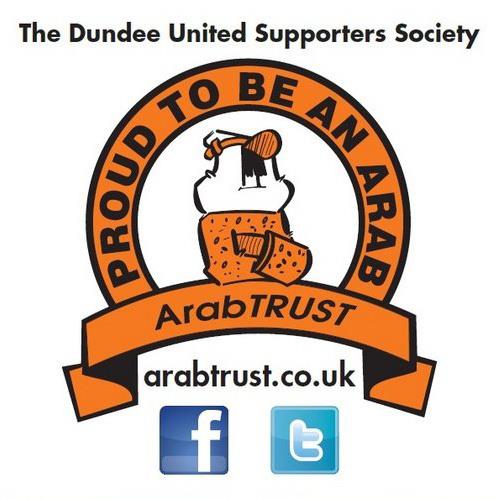 Dundee United Football Club was formed in 1909 by Irish immigrants working in Dundee's industrial areas. The team, originally known as Dundee Hibernian, joined the Scottish Football League in 1910. Dundee Hibernian received a name change in 1923 – a group of Scottish businessmen who had taken over sponsorship of the team, renamed the club Dundee United.
As for the many nicknames attributed to Dundee United, there is little doubt as to the origins 'The Terrors' and 'The Tangerines' – the former refers to the team's gruff and aggressive techniques on the pitch, whilst the latter was derived from the colour of the team's kit.
The nickname of Dundee's supporters is 'The Arabs'. It is believed to have been coined during the 1962-63 season when several inches of snow had made Tannadice Park unplayable. An industrial tar burner was called in to help melt the snow. However, the machine succeeded in destroying most of the grass on the pitch as well.
Undaunted, the directors ordered several lorry-loads of sand, spread it around, painted some lines on it and, astonishingly, the referee pronounced the pitch playable! United won the tie handsomely, prompting some observers to comment that they had taken to the new surface "like Arabs."
The supporters quickly hijacked the name for themselves, the next few matches witnessing some fans wearing crude approximations of Arab headgear. The practice never became widespread until the late 70s and early 80s when it was seen at cup semi-finals and finals. By the early 1990s even the official club souvenir shops were selling replicas of Arab keffiyehs in tangerine and black.
Andrew Christine's artwork of The Nomad adorns the supporter's club logo and much of the merchandise.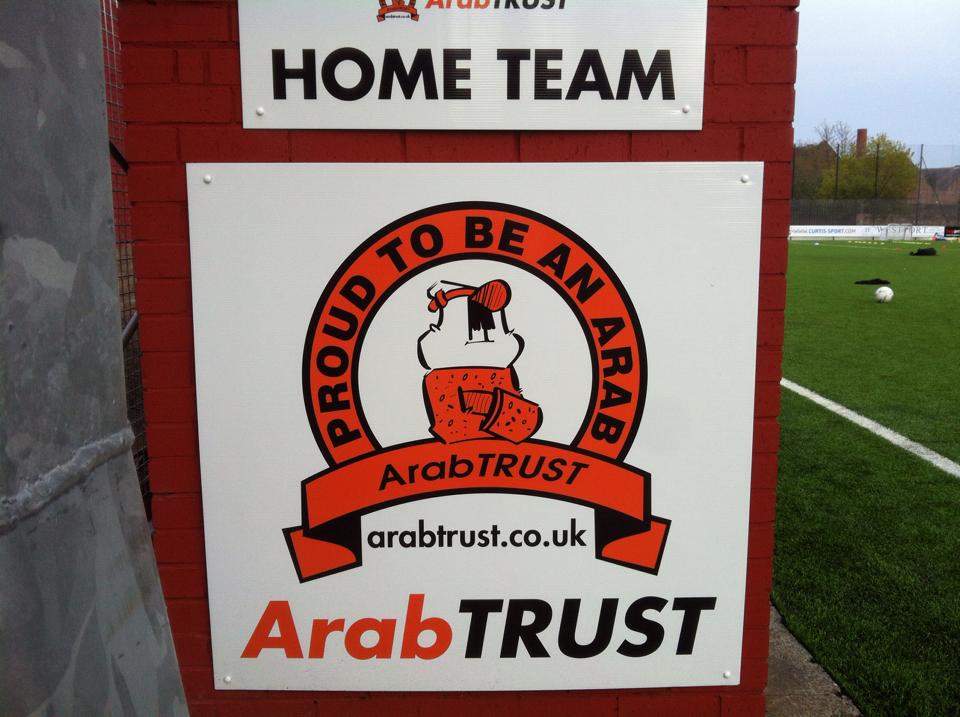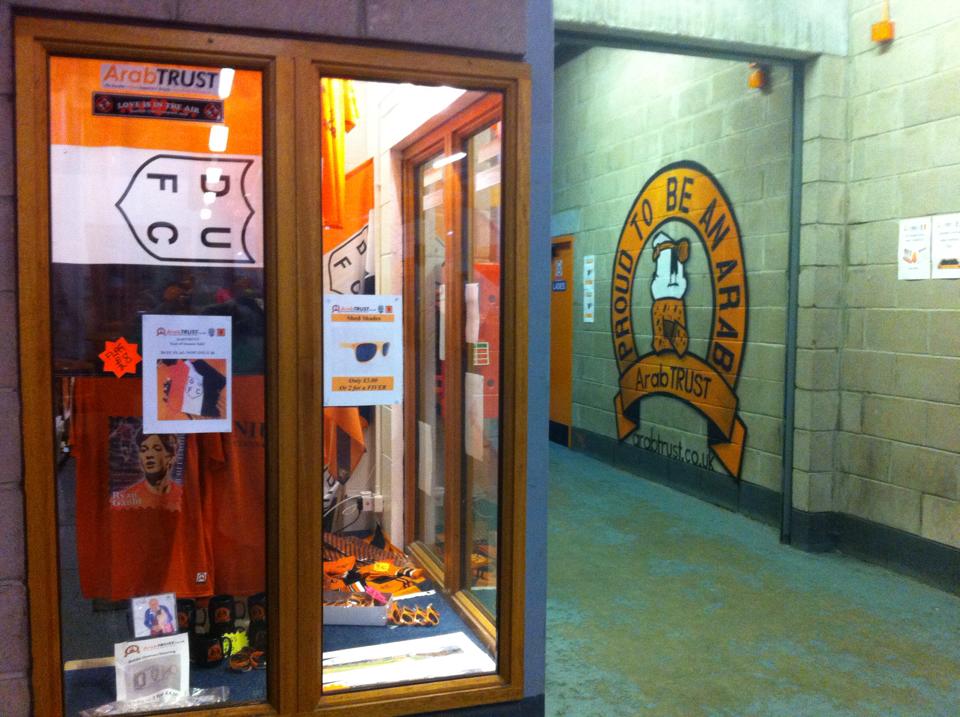 The Arab Trust gift shop, with some of the items for sale, below.
A closer view of the giant wall logo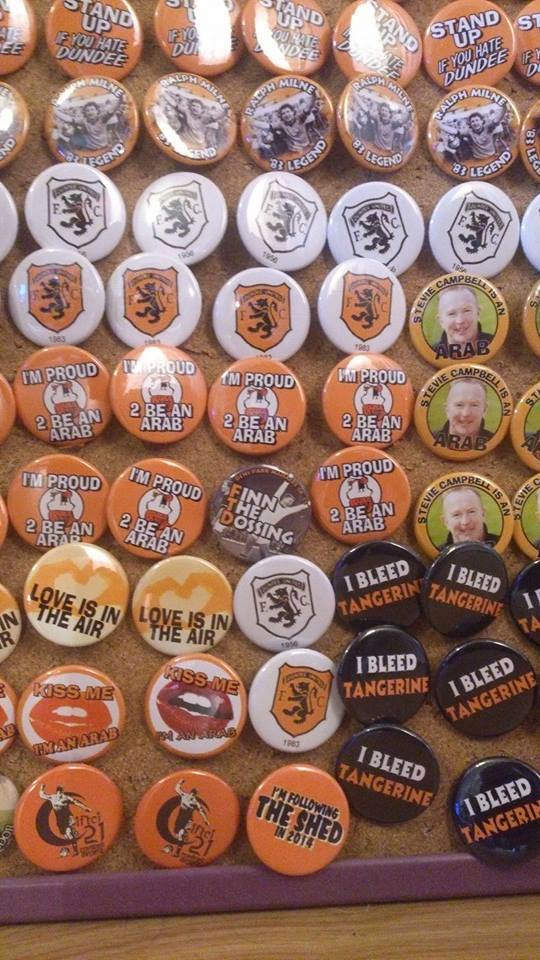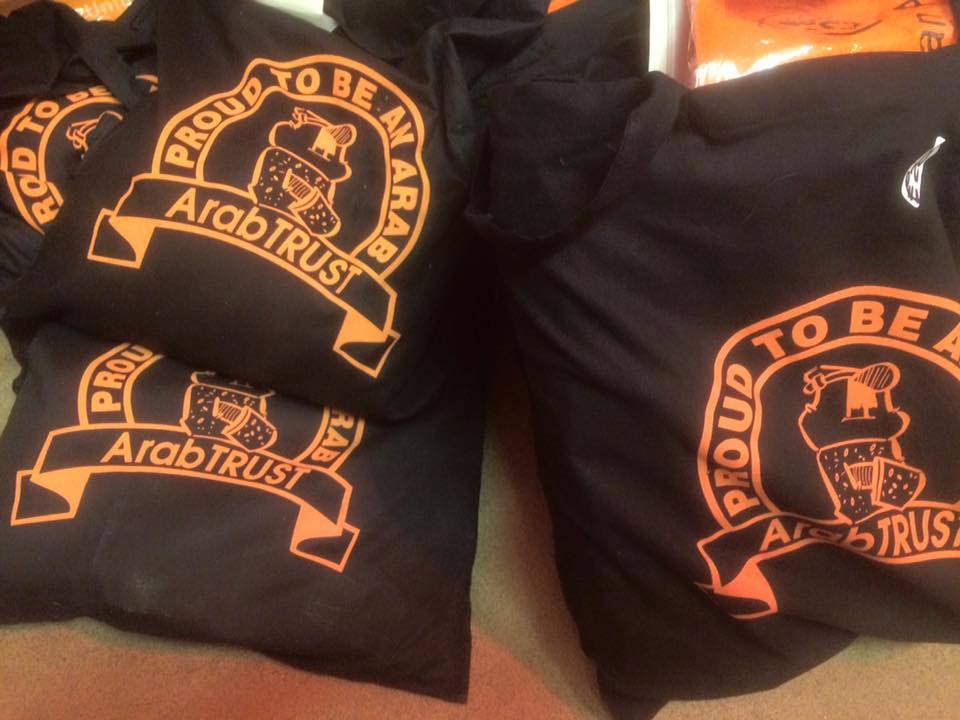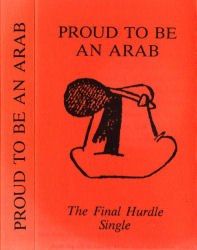 This two-track single, on cassette, which was sold via The Final Hurdle fanzine from 1991 featuring 'Proud To Be An Arab' by Ricky Ross (of Deacon Blue). Side two was 'The Champions' by the band 'The Die Hards'. All proceeds from the single went to Radio Tay's 'Caring For Kids' charity.
---